Milly Welsh is a 17th generation resident of the state of Maine so when she started Zwellyn Pottery in 2014, she obviously was interested in Maine pottery designs. Milly has a number designs inspired by Maine scenery and landscapes, including her leaf peeping collection that celebrates Fall in Maine.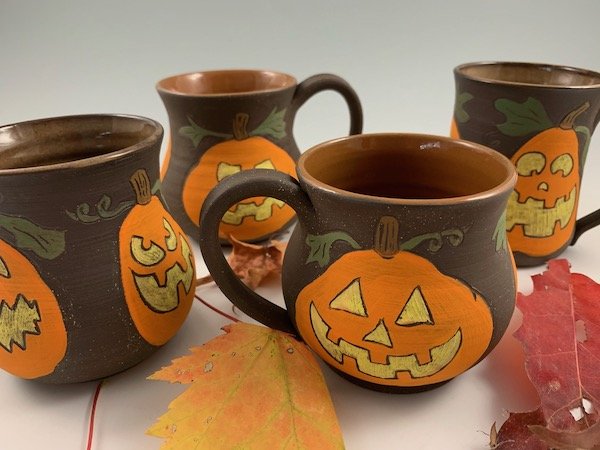 Maine Pottery Designs include:
Loons
Lobsters
Maine Fall Foliage – Leaf peeping
Zwellyn Pottery is located in Limington, which is a beautiful drive through the Maine country side. She is a bit off the beaten path, however, the trip to her studio can be a delightful experience. She is very close to Cornish, which has a number of amenities and a thriving and artistic business community.
Pottery by Zwellyn is available for purchase on this website and Milly also has a number of in-person sales each year. * Note that many in-person sales have been canceled in 2020 due to the COVID-19 pandemic. So Far, the Thompson's Point Maker's markets are still happening as this is written (October 2020) if you are looking to attend an in-person craft fair.
If you are looking for the perfect gift idea for the Mainer in your life, consider a handmade gift from Zwellyn Pottery.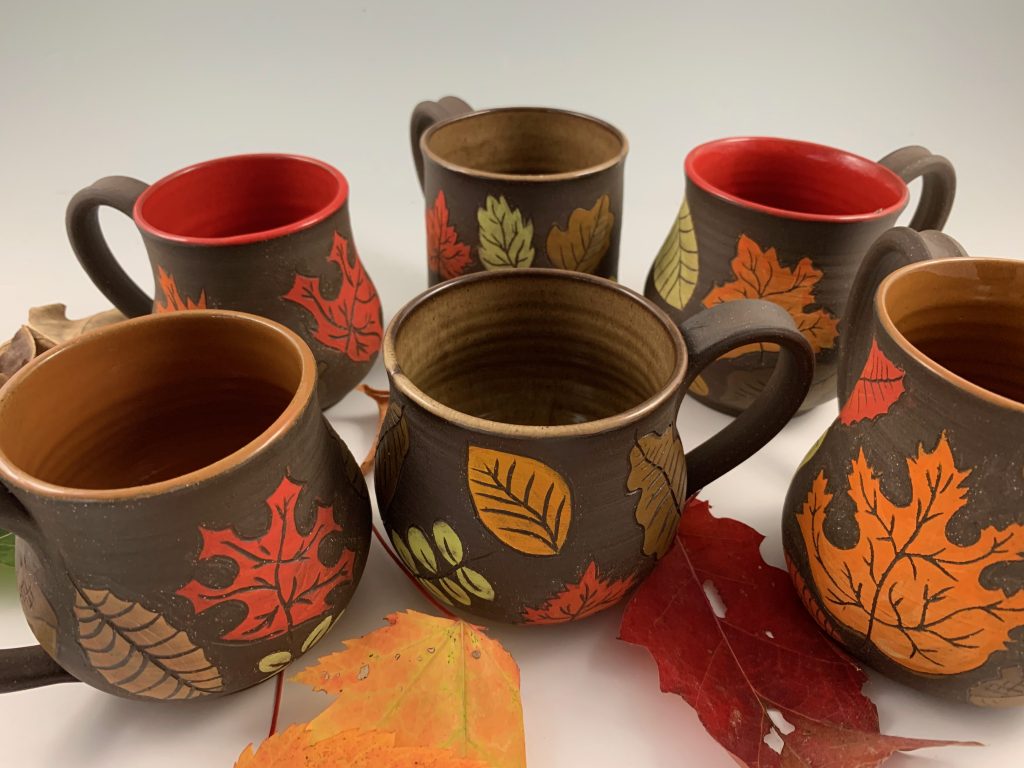 Leaf Peeping
I live in Maine and I LOVE when the Fall when the leaves change colors! These pots are inspired by that time.